At Delaney Volvo Cars Greensburg, we know that tires play a key role in determining the performance and safety of your vehicle. That's why it's important to find a reliable service center when you're in need of tire repair near Greensburg, Pittsburgh, and Latrobe, PA.
The team at our Volvo service center has years of experience and we're ready to help you get the tire repairs you need to enjoy your drive to the fullest. We have created this guide, so you can be more prepared for tire service. Keep reading to learn more!
When to Get a Tire Replacement near Me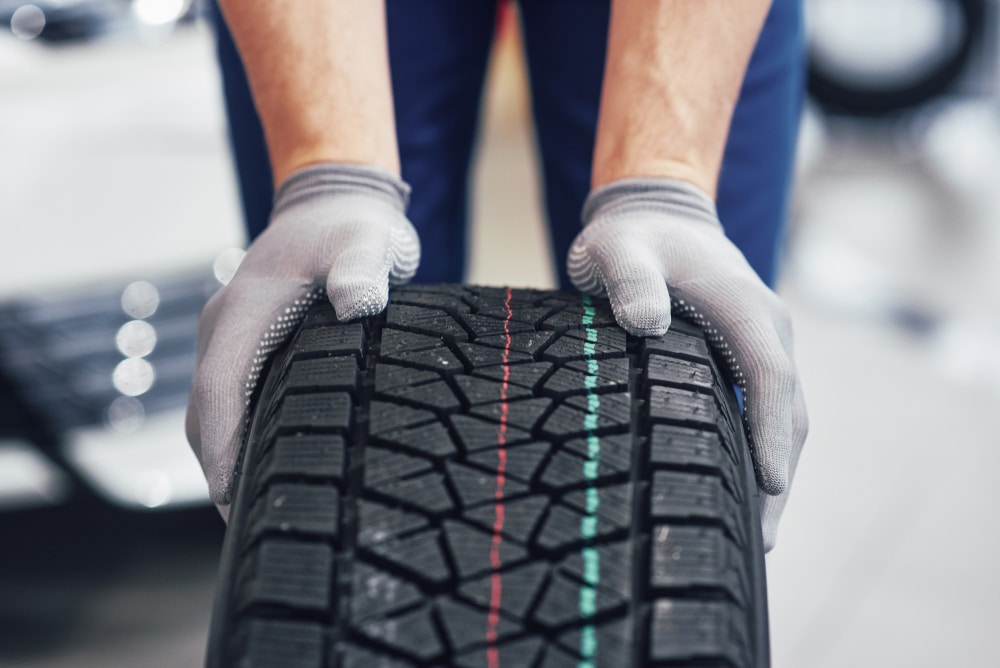 A good set of tires will usually last for four or five years. That's about 60,000 to 75,000 miles for most drivers. Your driving habits, the environment, and even the tire manufacturer could cause this number to differ. That's why it's a good idea to incorporate a tire inspection into your regularly scheduled maintenance.
There are also a few signs you can look out for. They'll warn you of a potential tire failure, so if you notice any of the following, schedule a tire repair as soon as possible:
Uneven treadwear
Bulges and blisters
Excessive vibration
Dry rot
You should also check your tread depth once every month or so. If it's less than or equal to the recommended 2/32 of an inch, replacing the tires on your Volvo is the safest option.
Wheel Alignment near Me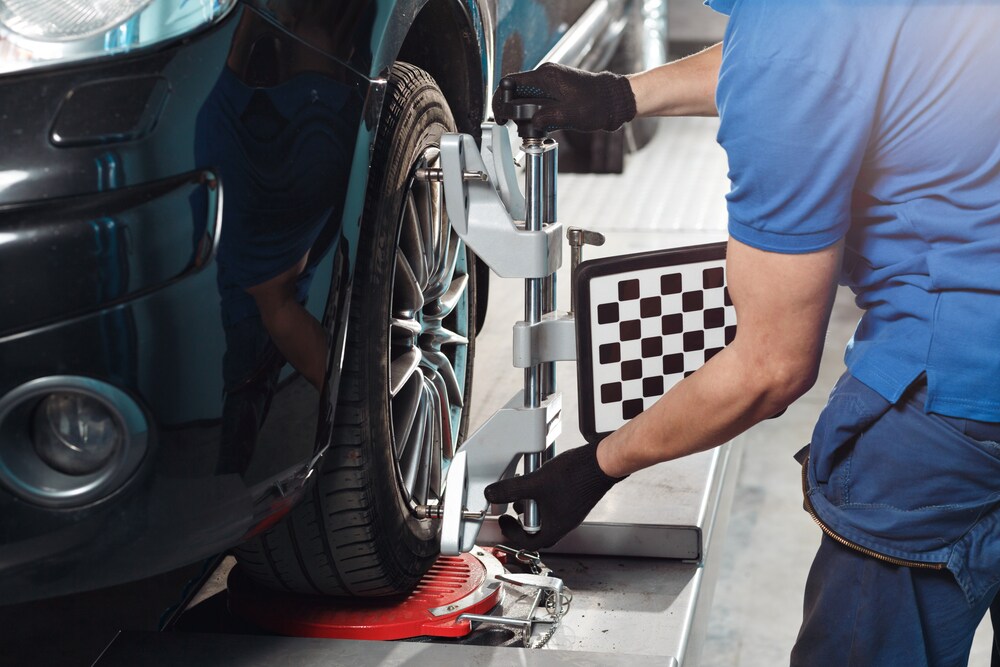 One of the most important Volvo tire repairs we perform here at our service center is wheel alignment. If you recently had your tires or components of your suspension replaced, you may need an alignment. You should also have it checked if you notice your vehicle drifting to one side as you drive.
During an alignment service, we'll check and adjust the three angles of your tires. They are:
Properly aligned wheels come with many benefits. They'll extend the lifespan of your tires and promote even treadwear. You can also enjoy a smoother ride. They also give your fuel economy a boost.
Tire Repair at Our Volvo Service Center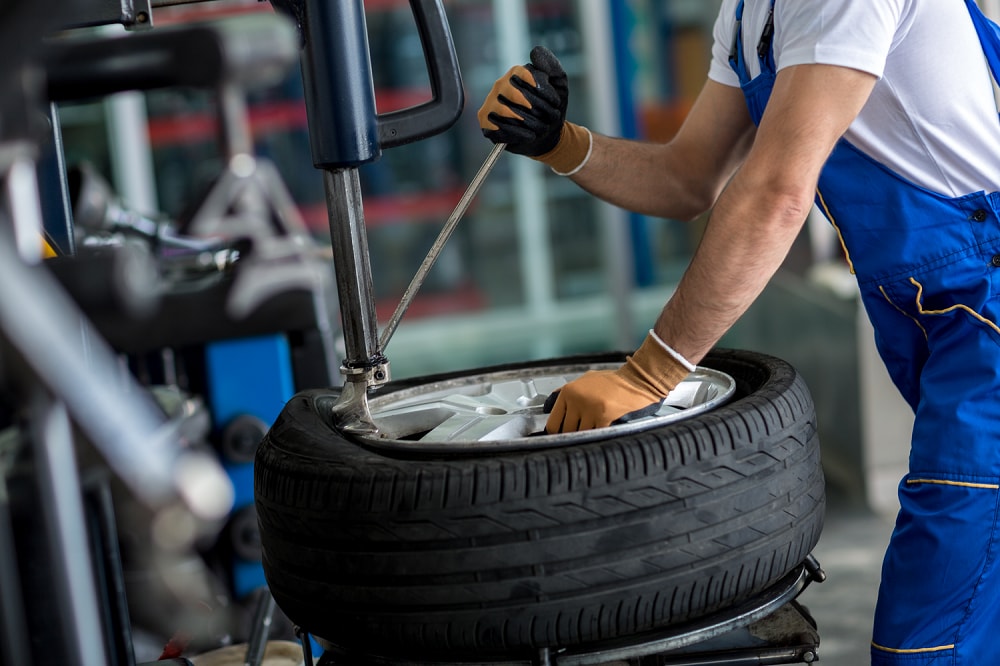 If your tire has a small cut or puncture that's less than ¼ of an inch, our team may be able to repair it with a patch or plug. That way you can get back out on the road. If your tires suffer more extensive damage like a flat, or the tread depth is too shallow, replacing them will be the best option.
We carry major brands like Continental, Hankook, Michelin, and more. If you need a tire replacement, our Volvo service team will be able to match the right tire to your specific make and model. You can even order the tires you need online.
We also have a rotating list of service and parts specials. Check them out online! There may be one there that can help streamline your next service visit.
Schedule Tire Repair Today!
Whether you need a tire repair or a replacement near Greensburg, Pittsburgh, and Latrobe, Pennsylvania, our service team at Delaney Volvo Cars Greensburg has the know-how you can rely on.