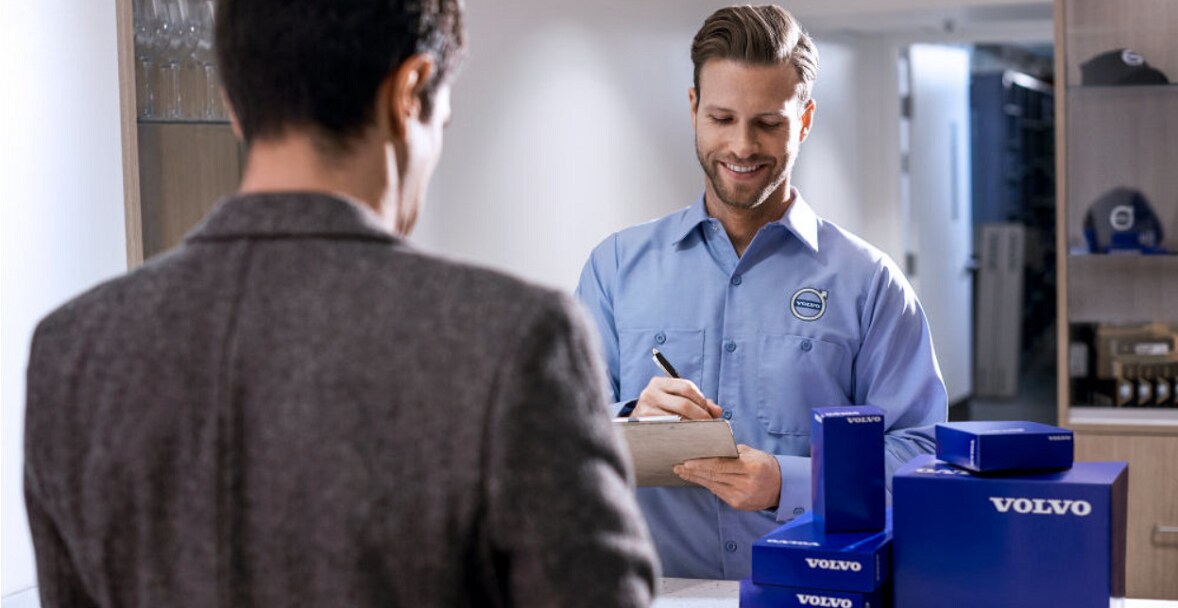 Volvo Replacement Parts Lifetime Warranty Terms & Conditions
VCNA warrants to the original retail purchaser of each new genuine Volvo replacement
part (excluding accessories and consumable parts as listed below) that such part installed
at an authorized Volvo dealer will be free from defects in material or workmanship. This
would exclude any outside influence. This warranty is nontransferable.
As part of the vehicle's normal service and maintenance requirements, certain parts need
to be replaced due to wear and tear. Those parts are excluded from the Volvo replacement part lifetime warranty. These parts include, but may not be limited to, the following:
Batteries
Batteries for remote keyless entry.
Timing Belts
Filters
Fuses
Belts
Brake pads
Rotors (excluding run out)
Wiper blades
Spark Plugs
Clutch lining
Floor mats
Upholstery/rugs.
Tires (See Tire manufacturers warranty)

Warranty repairs must be made only by any authorized Volvo retailer in the United States
and District of Columbia.
PARTS DEPT HOURS
Monday

8:00 AM - 5:00 PM

Tuesday

8:00 AM - 5:00 PM

Wednesday

8:00 AM - 5:00 PM

Thursday

8:00 AM - 5:00 PM

Friday

8:00 AM - 5:00 PM

Saturday

8:00 AM - 4:00 PM

Sunday

Closed
SERVICE HOURS
Monday

7:30 AM - 5:00 PM

Tuesday

7:30 AM - 5:00 PM

Wednesday

7:30 AM - 5:00 PM

Thursday

7:30 AM - 5:00 PM

Friday

7:30 AM - 5:00 PM

Saturday

8:00 AM - 4:00 PM

Sunday

Closed