Drivers in Greensburg, Pittsburgh, and Latrobe know that brakes are a vital component of their Volvo vehicle. They also know that when they need a brake repair, the service center here at Delaney Volvo Cars Greensburg is the place to go!

To help you be better prepared for a possible Volvo brake repair, our service team has created this guide. Keep reading if you'd like to learn more about how brakes work and how we handle repairs!
Know When It's Time for a Brake Repair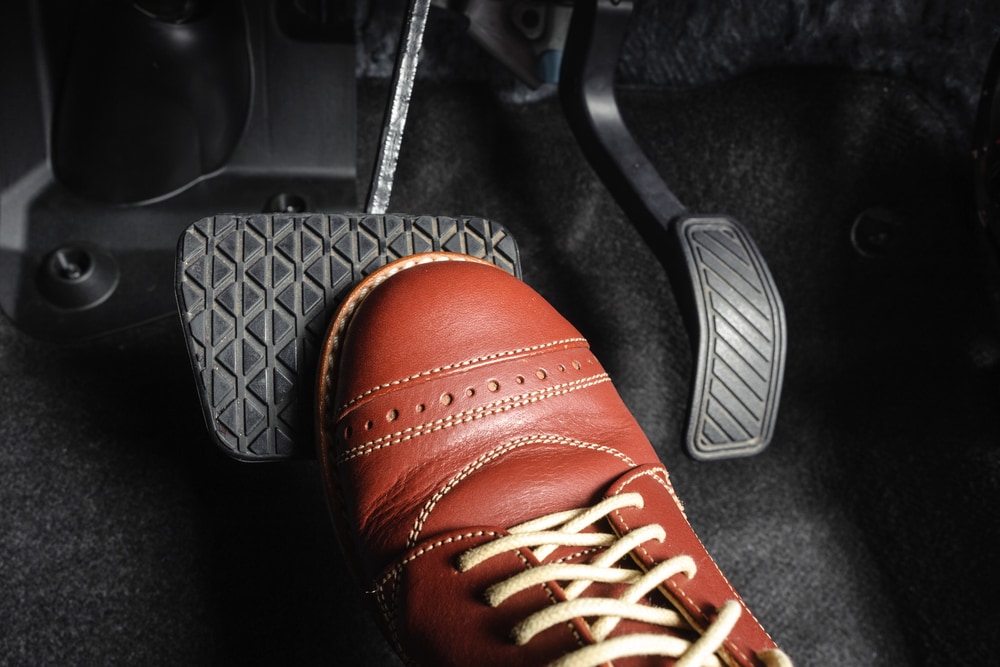 If you know what to look for, you'll be able to easily spot the potential warning signs of brake failure.  If you notice any of the following signs, bring your Volvo to our service center for an inspection.

1. Reduced Responsiveness. Is your Volvo taking longer than normal to come to a complete stop? This is one of the first signs of wear on your brake pads. If you can see them through the spokes of your wheel, you can easily check them for wear.

You can also visit our service center. One of our technicians will tell you if it's time for a replacement.

2. Vibration. If you feel a vibration when you press down on the brake pedal, warped rotors may be to blame.

There are one of two solutions to this problem. A trained technician may suggest turning the rotors. This will smooth them out and get you right back on the road! In more severe cases, however, the safer solution is to have them replaced completely.
3. Grinding or growling. You'll hear a loud, metallic grinding or growling noise when the brake pads have worn down completely. This noise created by the disc and caliper as they rub against one another.
To ensure your safety, you'll want to schedule a Volvo brake repair as soon as possible.
4. Pulling. Is your vehicle pulling to one side when you apply the brakes? It could mean one of two things. Your brake pads may be wearing unevenly and need adjustment. There could also be foreign matter in the brake fluid.
When you stop by for a Volvo brake repair, one of our technicians will help diagnose the problem!
How Long Do Brake Pads Last?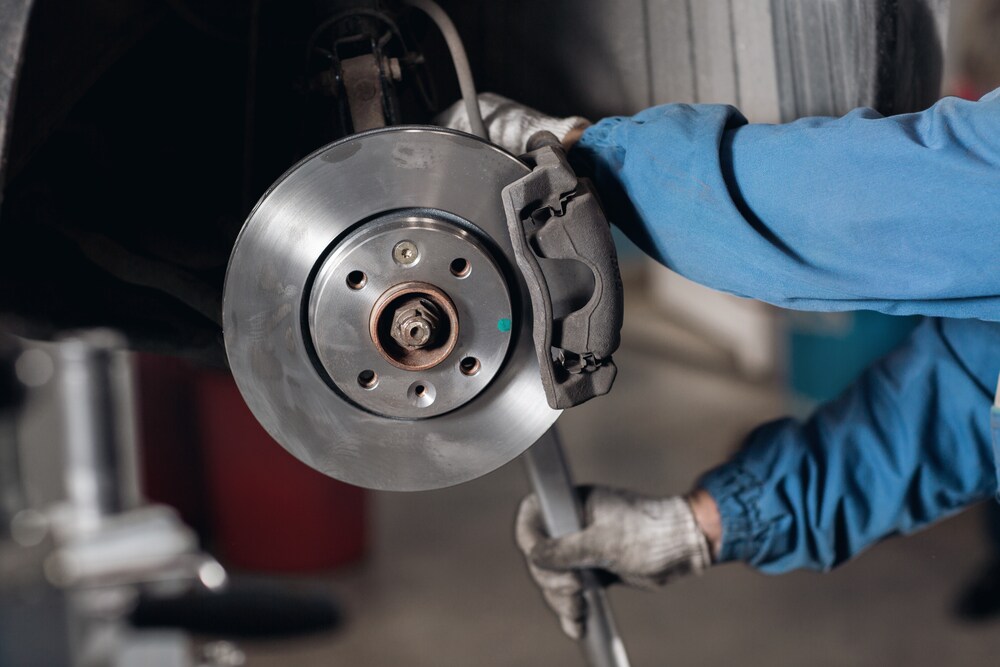 Brake pad replacement is one of the most common brake services we perform. Knowing how long they last will get you better prepared for a potential repair!
On average, brake pads last for about 50,000 miles. However, this number has been known to vary. Some brake pads could last for 70,000 miles, but others may only make it to 25,000 miles. It all depends on factors like your driving habits and the environment.
It's important to incorporate a brake inspection into your regularly scheduled maintenance. That way, our technicians can help you stay on top of possible Volvo brake repairs.
Brake Repair FAQ:
Schedule a Volvo Brake Repair Today!
If you're in need of a brake repair near Greensburg, Pittsburgh, or Latrobe, stop by the service center at Delaney Volvo Cars Greensburg. You can also check out our list of service specials online. There may be one available that adds even more value to the maintenance your vehicle needs!